Steam Jacketed Kettles – Commonly Asked Questions
Are you considering a steam jacketed kettle for your production kitchen? Skanos are Australian Distributors of Joni Steam Jacketed Kettles, custom manufacturers of unique catering equipment, and proud self-confessed process cooking nerds.
With over 30 years experience supplying Joni kettles, our passionate team answer the most commonly asked questions we get asked about commercial steam jacketed kettles.
What is a steam jacketed kettle?
Steam jacketed kettles are high volume stainless steel production cooking appliances that are capable of cooking anything that you would prepare in a traditional stockpot. Popular for food manufacturers and process cooking, kettles produce higher volumes of foodstuffs faster, safer, more efficiently and at far greater consistency. How? They can cook, mix, mash, tilt, chill and pour all in the one versatile unit. 
In our case, jacketed tilting kettles are found in 10 x different litre capacities ranging from 40-500L. Smaller volume kettles can be supplied as a stand alone or mobile kettle on casters, while larger models are installed.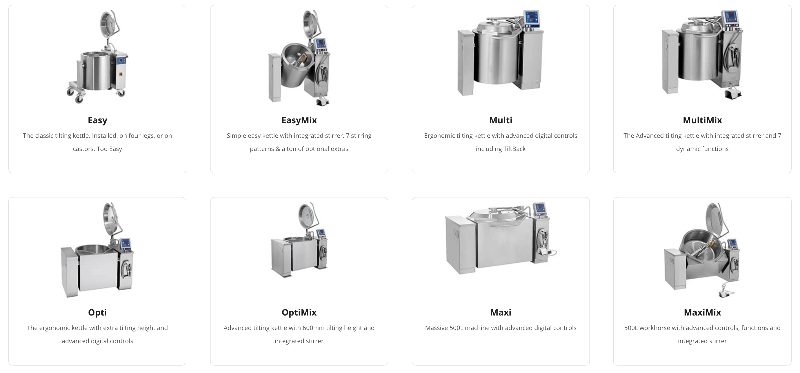 Tilting kettles can be supplied with or without an integrated stirrer and with advanced digital control technologies.
Model variations include digitally controlled electric tilt with tilt back function, and a cooling function to bring your goods down to temperature quickly for cold storage.
Read on for more on what digital controls can do.
How do steam jacketed kettles work?
Rather than heating your product from the bottom up, Steam jacketed kettles conduction heat the contents of the bowl via pressurised steam that runs between an inner and outer layer of the bell – the steam jacket. 
Most kettles can be supplied for self-contained electrical installation, they're known as electrical steam jacketed kettles. Alternatively, a direct steam jacketed kettle can be connected to an external steam generator or gas boiler.
What makes the jacketed kettle a superior heat transfer unit?
Commercial steam kettles enable more efficient cooking, faster cooking times and better consistency. Rather than the heat source coming from the bottom up, the contents of the bowl are heated from every surface of the inner bell via conduction, so the food is heated evenly.
Steam carries approximately six times the energy of boiling water, making it an ideal heat transfer medium, perfect for cooking and reheating a variety of foods including stocks, soups and pasta dishes, stews, casseroles, and sensitive dairy products that require gentle mixing and even heat distribution.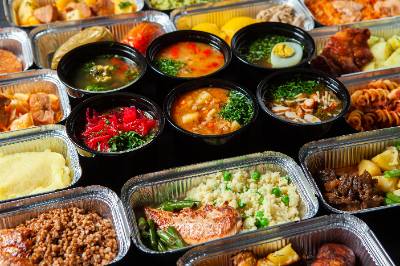 A single chef can prepare large batches of foodstuffs with ease. Uniform heating, precise temperature control and optional integrated stirrers mean reduced pot-watching, almost zero stir time, less energy waste. Faster cook times and reduced labor can significantly lower operating costs.
How hot do commercial steam kettles get?
Joni steam jacketed kettles operate with 1 bar of steam pressure which enables infinitely variable digitally controlled temperatures up to 120°C. Temperature is maintained to precision ensuring consistent and even cooking. Kettles can be set to a gentle temperature intensity for sensitive foods, or high speed, high intensity cooking of hearty dishes.
Stock pots can of course reach the same temperatures, however require constant monitoring and adjustment. Because the heat source is coming only from the bottom of the pot, it loses heat as it rises, posing the risk of burning and irregular cooking within the one batch, let alone over several batches.
What types of food items are prepared in a steam jacketed kettle?
Anything that can be prepared in a stock pot, can be produced faster in a jacketed kettle. From powerful rapid heating for browning ingredients, to gentle uniform heating for heat sensitive products. 
Joni jacketed kettles are also perfect for reheating prepared foods, and holding foods at precise temperatures over service periods.
Slow Cook and Simmer:
Boil: 
Gentle Cooking of Heat Sensitive Products
| | |
| --- | --- |
| Cream (sauces and whipping tool) | |
| | |
| Fruit Syrups and Preserves | |
| | |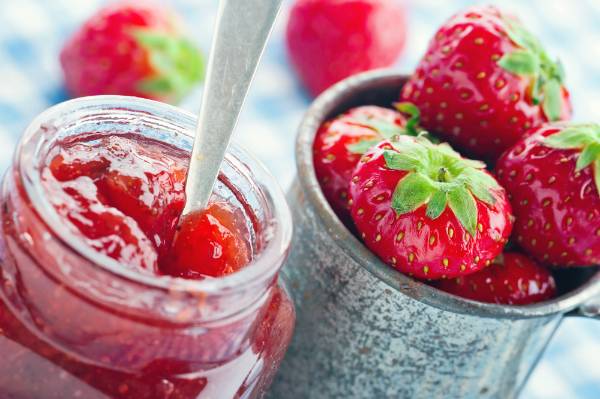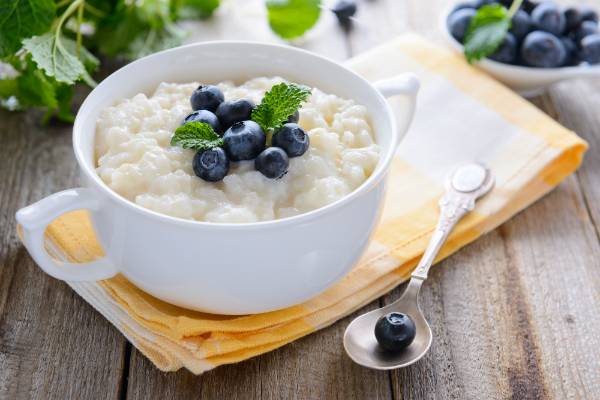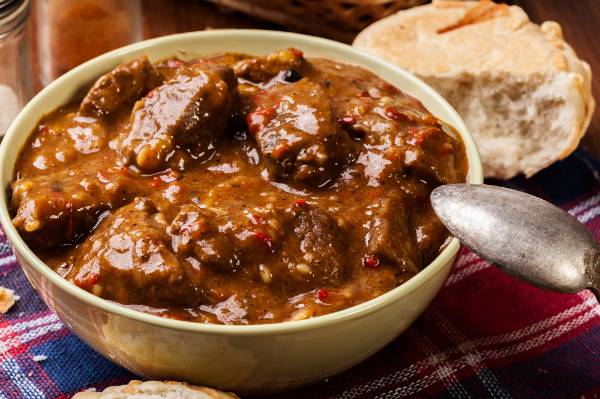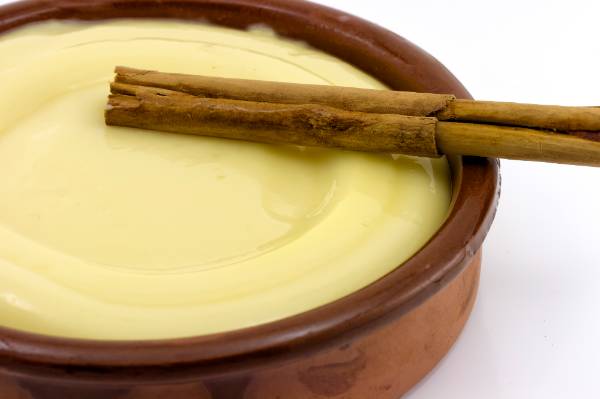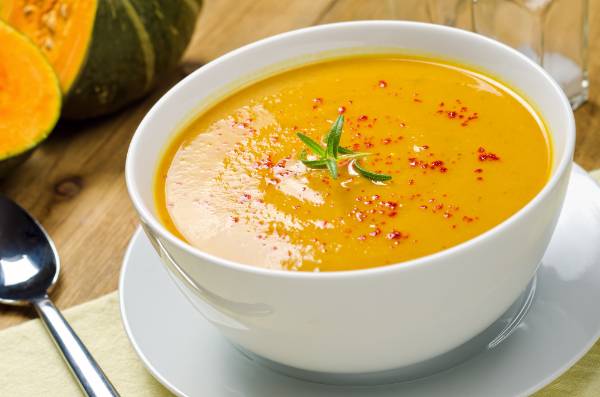 Can you saute in a steam jacketed kettle?
Absolutely yes you can saute in a jacketed kettle. Joni kettles have the capacity to boil, simmer, braise and saute any dish that you'd typically cook in a stock pot.
What sizes do steam jacketed kettles come in?
Kettles come in a wide range of sizes for 10 – 5000L across various international brands. Joni kettles are available in nominal volumes of 40, 60, 80, 100, 120, 150, 200, 250, 300 and 500 Litres.
10 Advantages to using a steam jacketed kettle
Steam Jacketed Kettle vs Stock Pots
On average, an efficient electric steam jacketed kettle can use around 35% less energy than traditional stock pots
Uniform conduction heating from top to bottom for maximum food quality and consistency

Replace 10 x 50L stock pots with just one robust kettle

Faster, energy-saving cooking times

Cook, mix, mash, chill, tilt, pour in the one appliance

Precise digital temperature control and advanced programming

Joni kettles operate with 1 bar of steam pressure which gives up to 120°C of infinitely variable precise temperature control

Enhanced food safety, OH&S and HACCP compliance

Improve workflows and reduce labor costs 

Fast and easy cleaning and maintenance

Kettle sizes, models and accessories to suit any commercial kitchen
Read more at 9 Benefits of a Steam Jacketed Kettle in Volume Cooking
Why Choose Joni Jacketed Kettles?
Joni Kettles are unique in their seamless design. The bell, or bowl, is smoothly constructed of one piece high grade stainless steel. There are no manufacturing joints in the food area.
This increases the lifespan of the unit, optimises hygiene, and adds to the ease of maintenance and cleaning.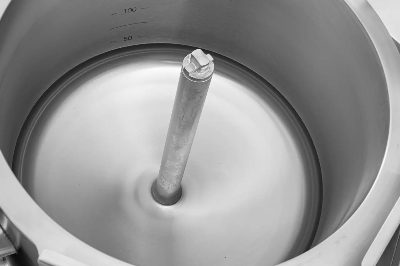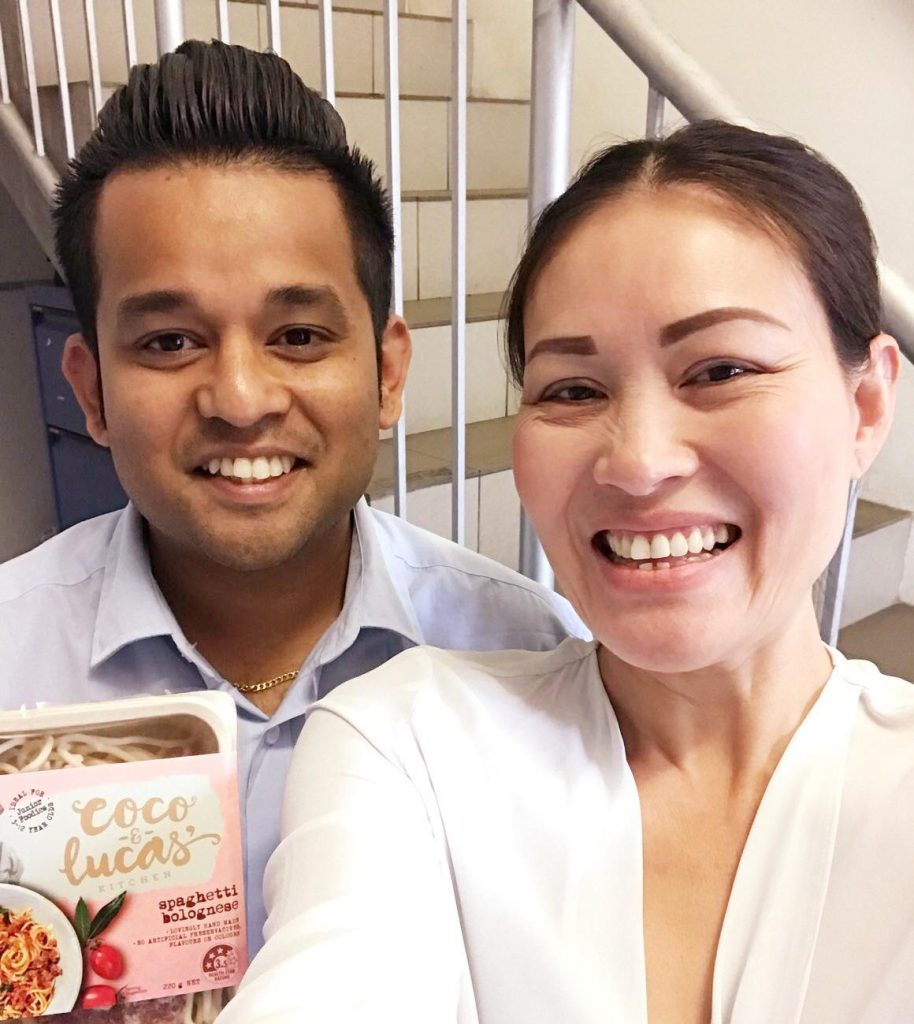 Diem Fuggersberger of Coco & Lucas
Why choose Skanos?
Family owned and operated Australian Distributors of unique European brands, Skanos pride ourselves on our ongoing after-sale support and service. We're always here to help you long after you've made your purchase.