PizzaMaster Commercial Pizza Oven Gives New Life To The Grove
Case Study and Q&A with Restaurant Owner / Exec Chef Carl Middleton
We chat with Carl Middleton about his experience through COVID and all things PizzaMaster. Carl is a celebrated Executive Chef of high end award winning Food and Beverage operations, including hatted restaurants and large 5 star Hotels such as the Hilton Sydney.
We had the pleasure of working with Carl as Skanos National BDM throughout 2018; but with his love of all things foodie never waning, late 2018 Carl and his business partner Emily Blades took over as owners of the Victoria Hotel Woodend VIC; an historic and hugely popular restaurant, pub and function venue.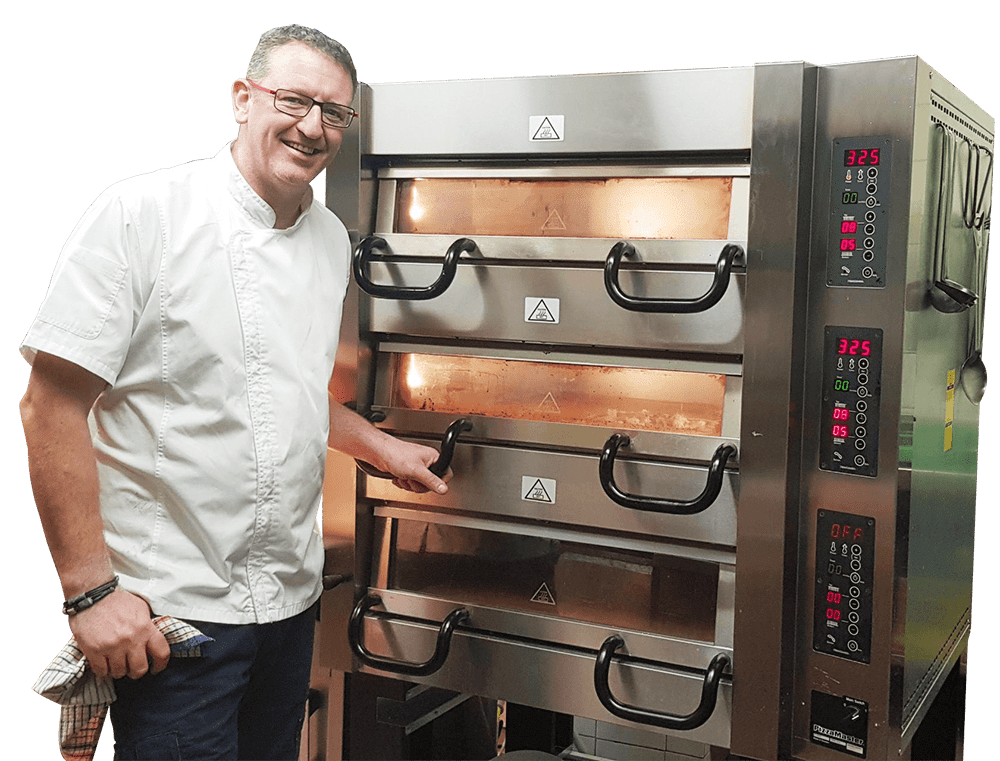 "Having the PizzaMaster has increased our overall takeaway by 50%."
Having gotten to know the PizzaMaster pizza ovens well during his tenure at Skanos, Carl was quick to order a PM 723ED for the Vic's kitchen, which proved to be a saviour once COVID hit hospitality hard, and takeaway became the new dining experience.
Carl Middleton takes over The Grove, Hidden Valley
Life in lockdown didn't keep these two down as they cleverly adjusted their operation to suit the times.
With "The Vic" Hotel surviving the pandemic, another opportunity arose to take over the Grove restaurant, bistro and events centre within Hidden Valley Resort, Wallan VIC.
Home to the stunning Hidden Valley Championship golf course designed by Craig Parry, COVID had seen The Grove close its doors much to the disappointment of staff and customers.
Not ones to shy away from a challenge, Carl and Emily took the helm, and in June reopened the operation with a new menu, online takeaway ordering facilities and a few secret weapons up their sleeve.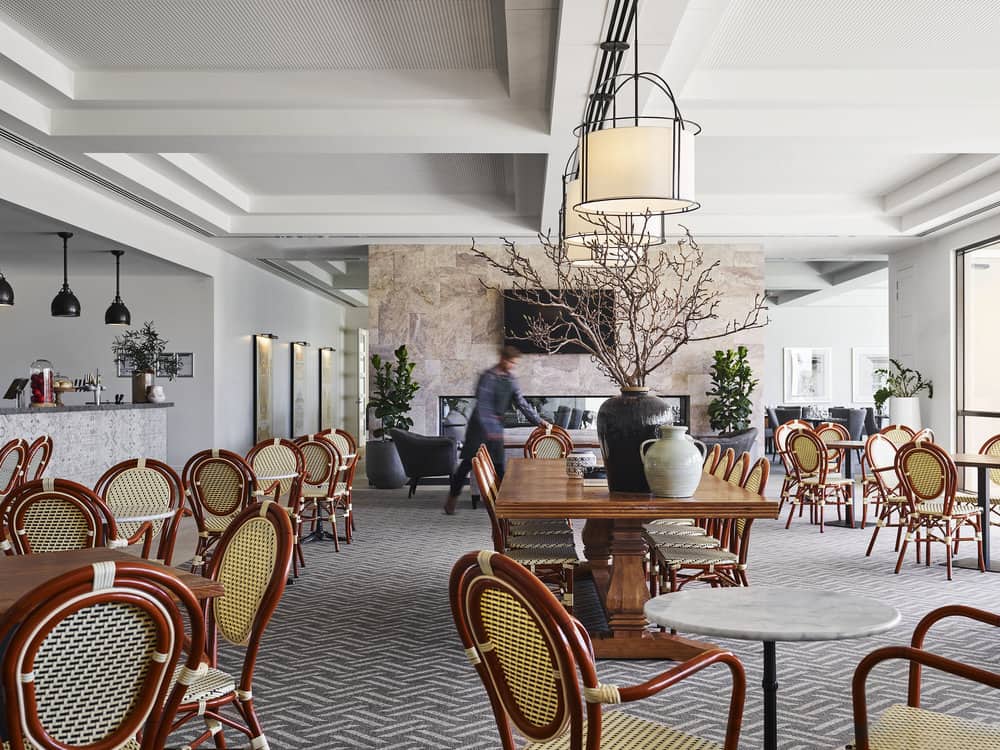 PizzaMaster Q&A with Carl Middleton
Q. How did COVID affect you and what changes did you implement?
A. As with all hospitality businesses covid wiped us out over night. We had to adapt quickly and look for other revenue streams to get through and hopefully blossom. We decided not only to do takeaway but throw ourselves into it and try to offer the best product.
Rather than reducing kitchen staff we kept them all on and aimed high with the takeaway business
---
Q. Why did you choose PizzaMaster?
A. The PizzaMastermaster is the workhorse of our kitchen, you need high quality and consistent equipment if you're going to offer a great product. The PizzaMaster is the best pizza oven I have ever used, and I've used a lot of brands. It holds its heat well, recovers quickly and gives a great flavour to the pizzas. No matter how busy you are, the pizzas just keep rolling out.
---
Q. Why electric deck over wood fired or conveyor?
A. For me, whilst wood fired ovens are a great product, they just need too much maintenance and control through a busy service, They are also just not practical for a back of house operation. Again with conveyor ovens they require a large footprint, fiddly cleaning and maintenance and there's reduced cooking control.
---
Q. What is/are the best features of the PizzaMaster?
A. Temperature controls. Easy to use and always accurate. Each deck can be set exactly the same and you will not experience any difference in cooking time. With the speed of output they're very economical to run.
---
Q. How did the PizzaMaster help your business?
A. As we know pizzas give a great return, they can be very cost effective. Thanks to the high temp, fast cooking we have a higher output in busy service periods. Having the PizzaMaster has increased our overall takeaway by 50%.
---
Q. Do you use the oven for any other cooking?
A. We finish parmas in ours. Yum!
---
Q. What do your customers say about your pizzas?
A. Absolutely love em!
---
Q. What would you say to anyone in the market for a pizza oven (or to those restaurants and pubs struggling to stay afloat).
A. Look for ways to add value, buying the right equipment for your operation will make all the difference. If you have the market for Pizzas, go for it. You won't regret buying a PizzaMaster. They are the first piece of equipment I put in any operation.
---
Q. Any Exciting Business News on the Horizon?
A. As takeaway has gone well for us, keep your eyes open for Pub Truck, coming very soon. Now we can bring the pub experience to you in a really cool way. If you're interested in learning more, email events@thevictoriawoodend.com.au and we'll tell you all about it.

Thanks Carl! We're delighted to have played a part in your success, and look forward to following your future achievements. If locals and visitors would like to support the resort and Carl and Emily's fantastic business, check out The Grove online and get in touch! We can certainly highly recommend all the dishes from this talented kitchen…particularly the tasty artisan style pizza 😉
For more information on PizzaMaster or the Skanos range of Pizza Equipment and Appliances, visit our website, our Pizza Equipment Page or get in touch via the contact form below