Black Rock Beef Co. Ready Meals
Skanos Customer Spotlight
Who doesn't love a great Australian success story? Especially in trying times. This week we're thrilled to highlight a fantastic North/West QLD company that we've had the pleasure to work with over the last four years – Black Rock Beef Co. Their flawless ready meals, inspiring story and on-point brand is a joy to witness.
WARNING: Don't read this if you're hungry and can't get to a Black Rock Beef Co. Stockist.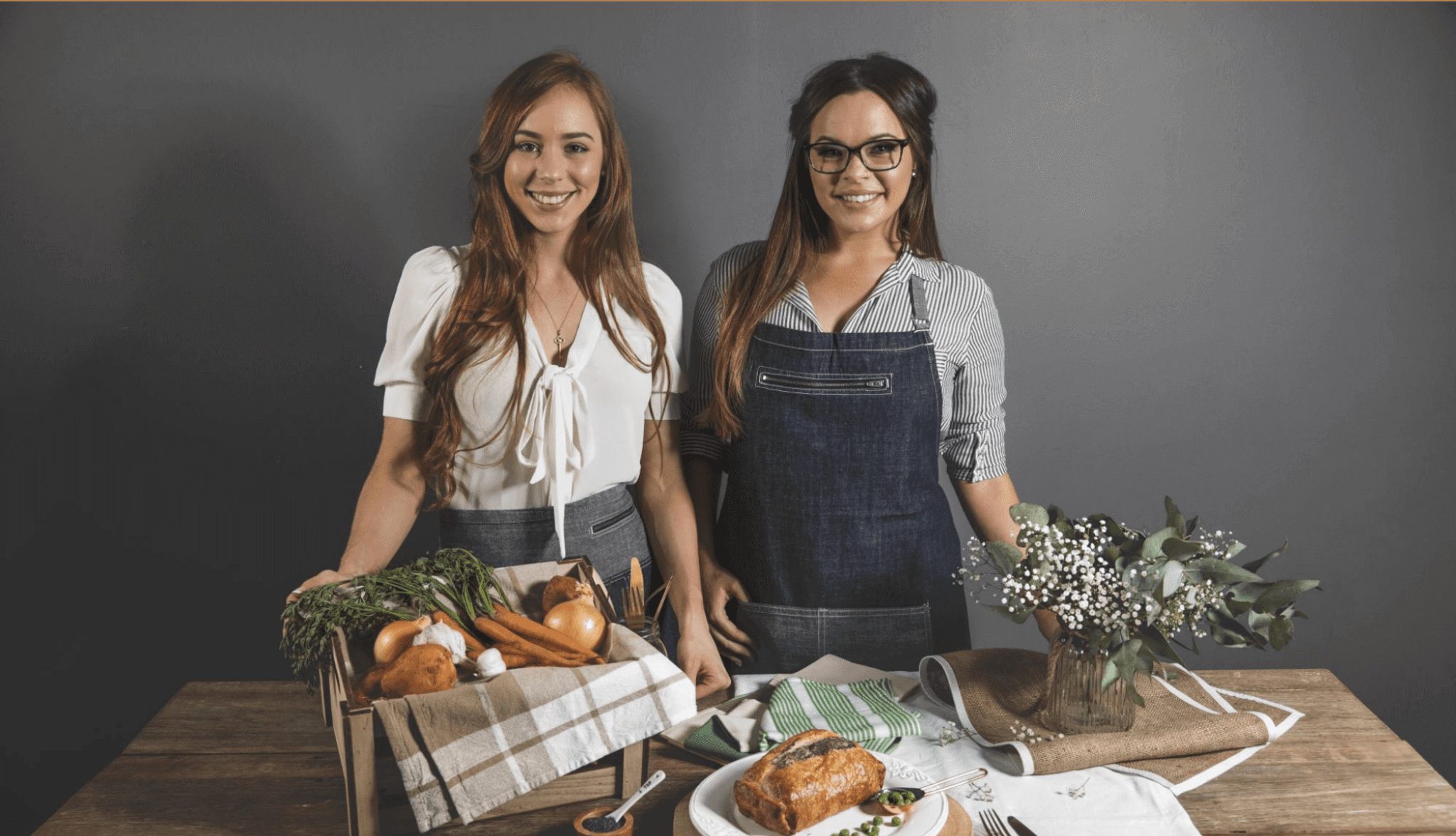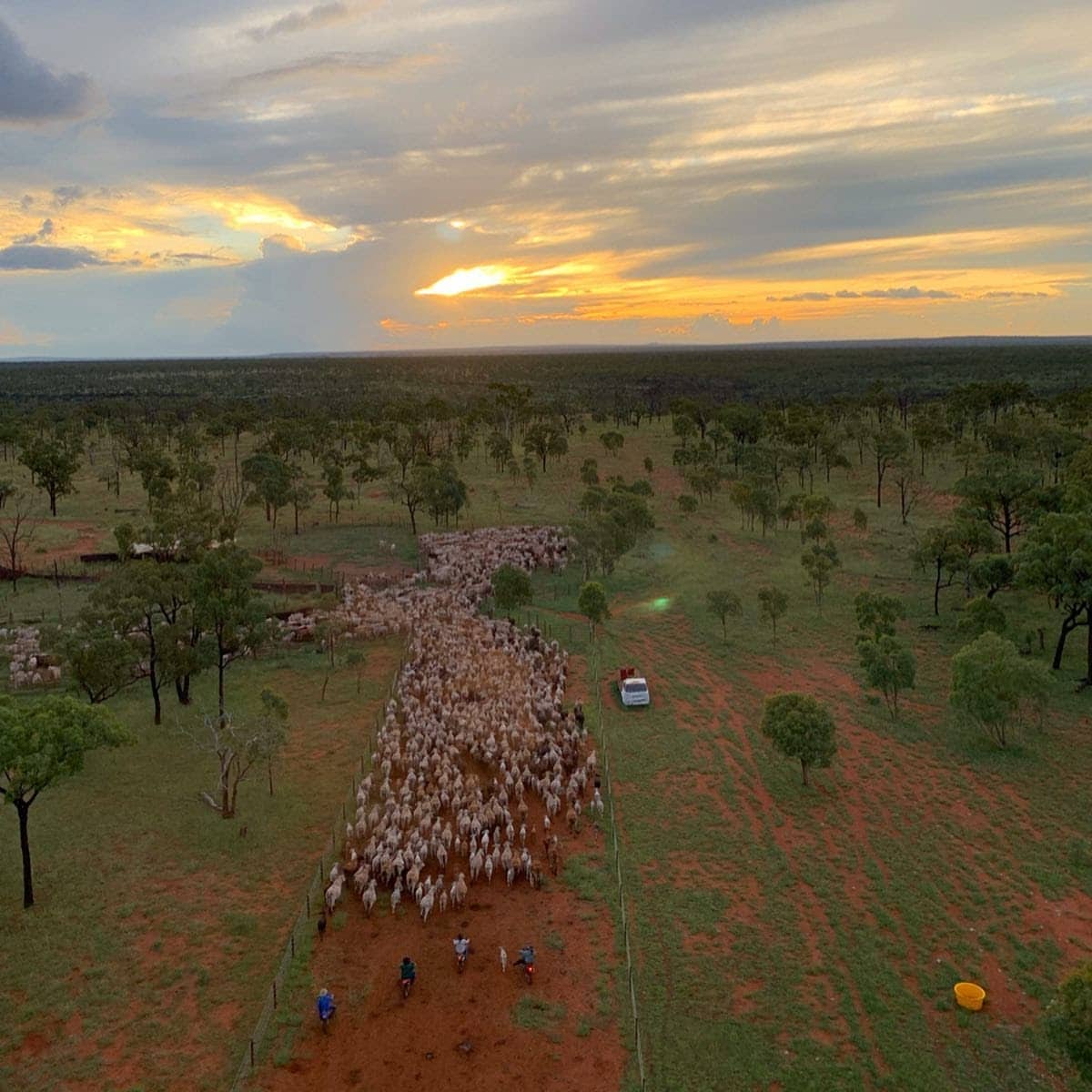 About Black Rock Beef Co and Their Proud Heritage
Black Rock Beef Co. are Australian owned and operated by the Anning family, who ethically produce 100% grass fed, hormone-free top quality cattle on their Wongalee station. As sixth generation cattle graziers, their beef has been the heart and soul of their wholesome family meals for decades.
The love of home, and Mum's heartwarming home-cooked meals inspired the family to create delicious homestyle oven-ready meals for all Aussies to enjoy.
Bursting onto the scene in 2015, the family set off to visit North QLD supermarkets, businesses and events offering samples, and getting to know potential stockists, and their customers.
Met with resounding support across North QLD, their growing list of happy customers encouraged their tours to move South for expos and tradeshows, where they continued to meet and exceed expectations.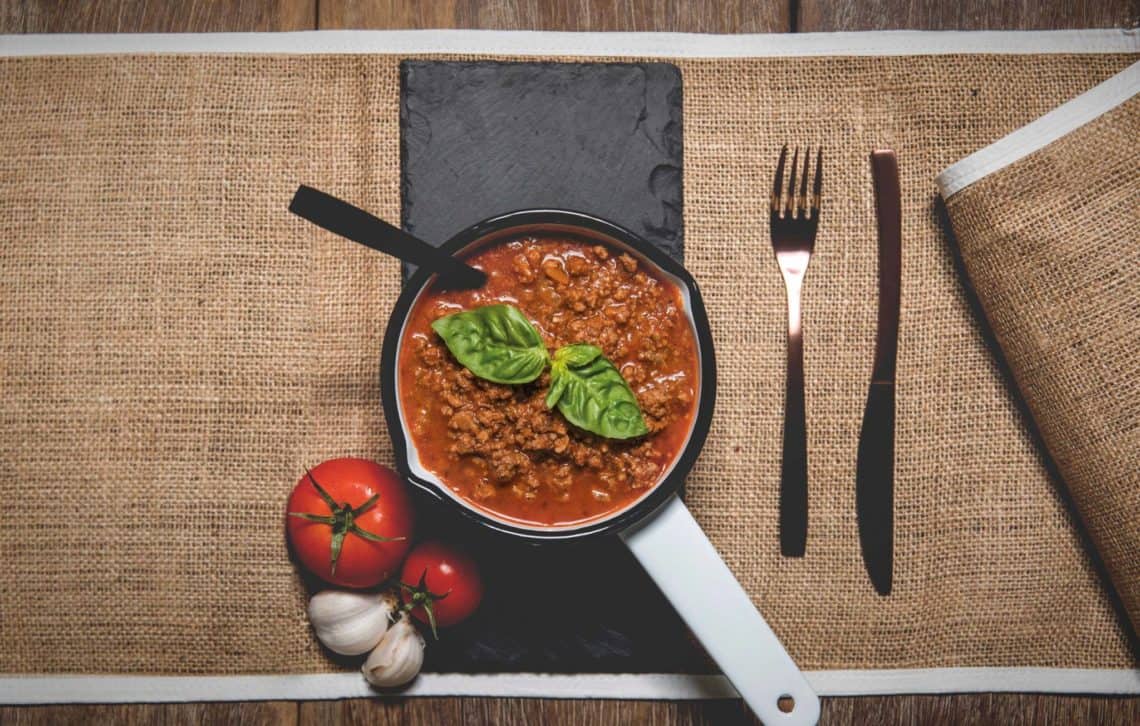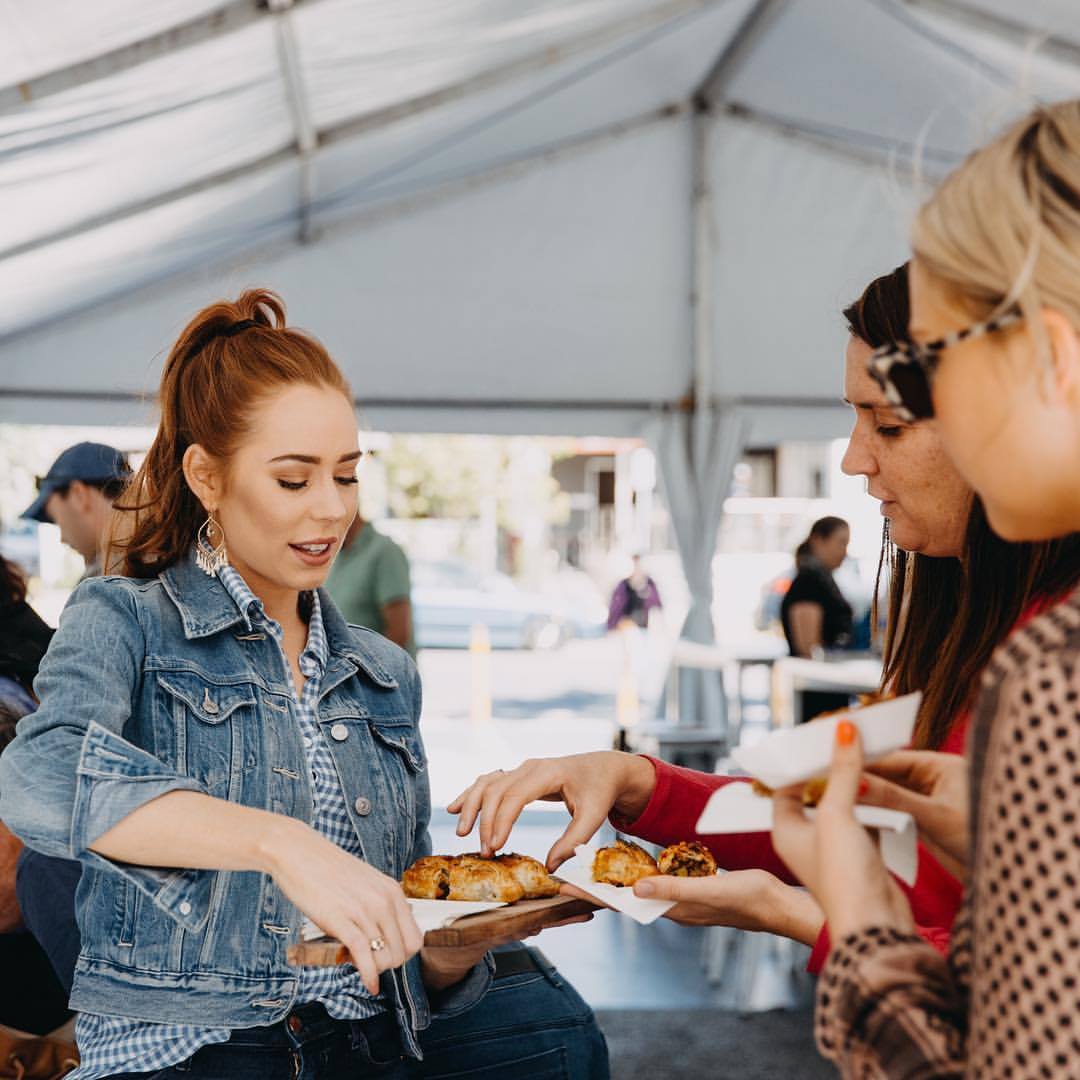 Black Rock's mouth-watering delights can now be found in several stockists across QLD, NSW, VIC, with a view to move Australia-wide. They've swiftly accumulated a swathe of rave reviews. Like this…
"Amazing! So tasty and super easy to bake. We had the savoury mince parcel. Three words..
To.die.for"
Katie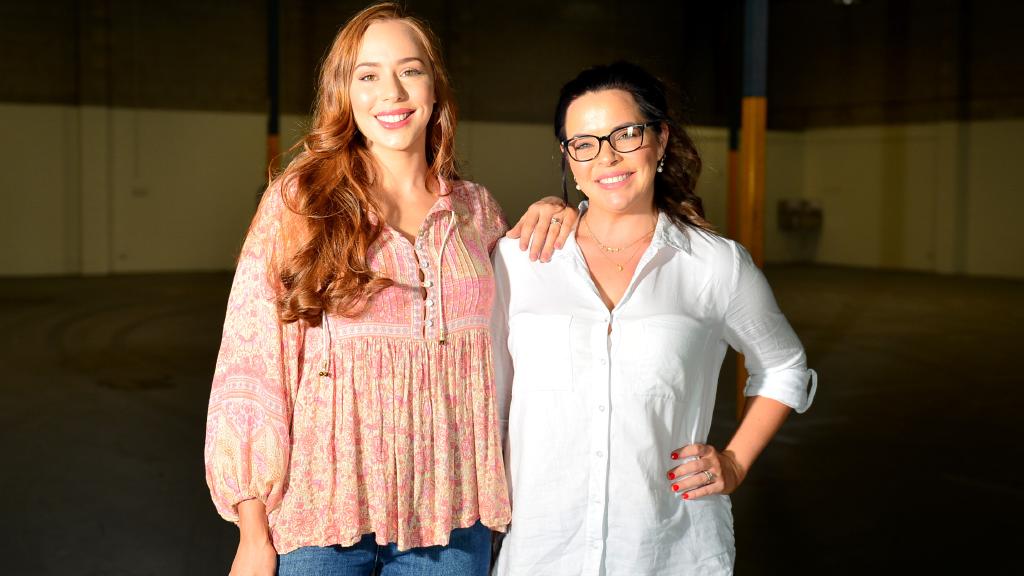 Leading the herd in Townsville headquarters are trailblazing sister's Casey (left) and Sara. As managing directors, each has their primary strengths in the business; but they really wear all hats, and their hearts on their sleeve. Cooks, cleaners, marketers, admin, customer service, bosses and labourers in two passionate and creative packages.
Casey: Thanks to her domestic powerhouse Mum… (Nyree Anning worked all day on the land alongside her husband whilst home-schooling 4 children and preparing delicious home-cooked meals…how?), Casey certainly knows her way around the country kitchen. As head honcho Casey is responsible for perfecting the recipes that produce greater volumes of a scrumptious home-cooked meal.
Casey's caring, responsible and organised nature is a dream in business, and her creative eye, love of photography and aptitude for social media ensures the Black Rock Co. Facebook and Instagram feeds are a work of art, and feast for the senses. You will find her winning at life and dominating her to-do lists with her Toddler son Reuben by her side.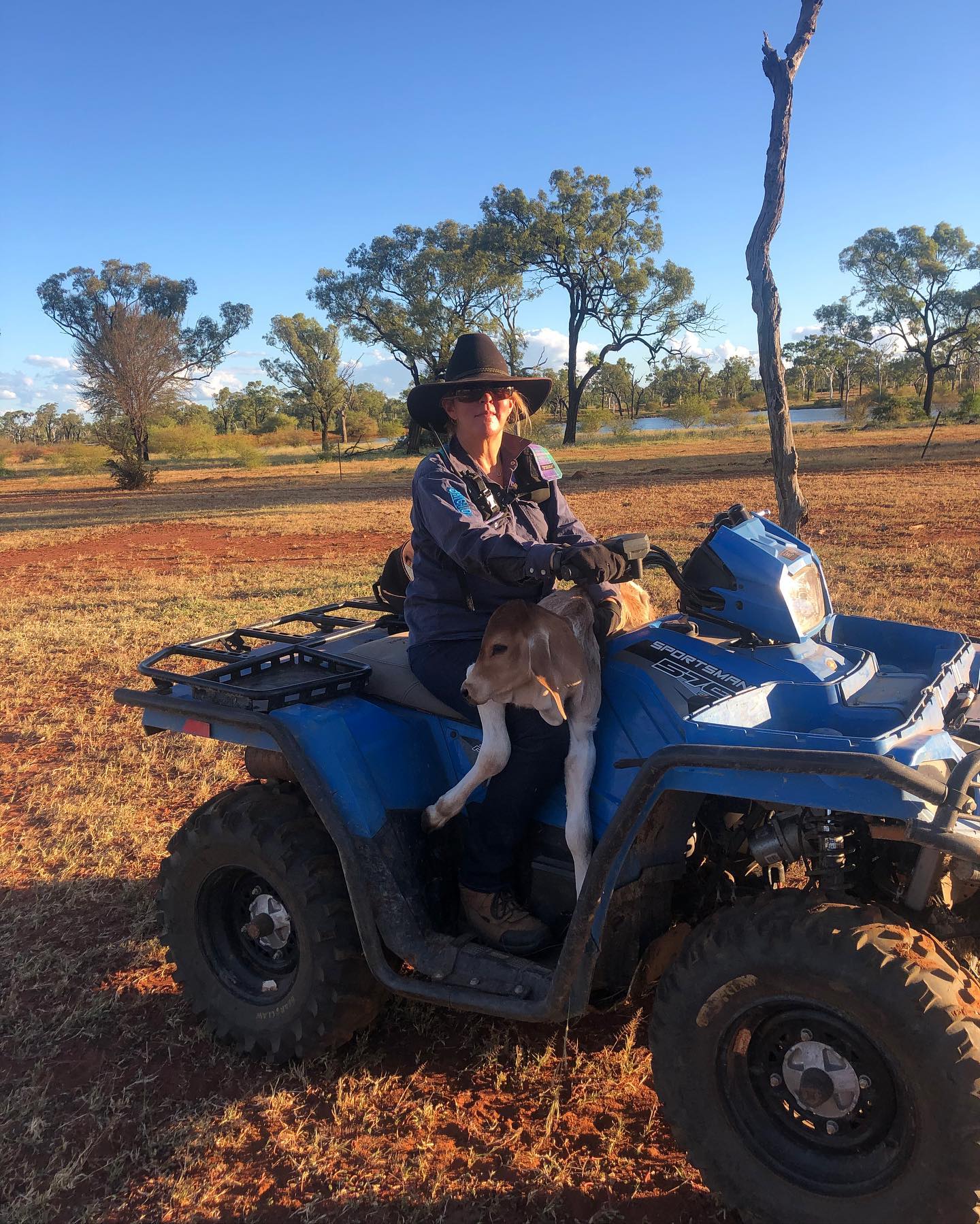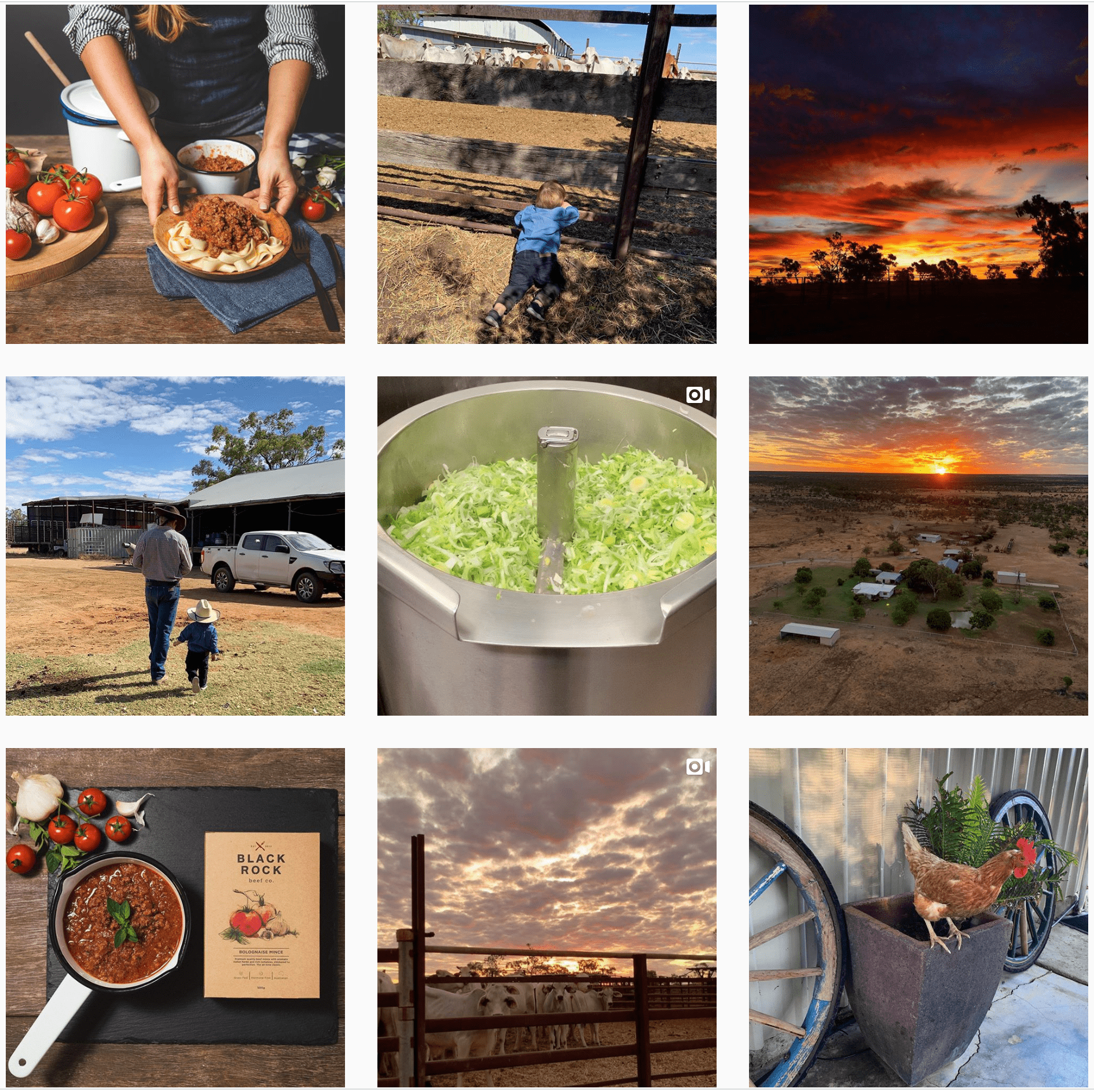 Sara
: Vibrant isn't a vivacious enough word to describe warm, energetic and unrelenting Sara.
With a keen eye and firm handshake for business, every triumph deserves a victory dance (and get them – there's a lot of dancing).
Sara is also a lover of all things country comfort, foodie and aesthetic. With a clear vision and attention to detail, you can see Sara's gifted talents on Black Rock Beef Co's beautifully crafted packaging, and of course throughout the tantalizing and tasty content within each parcel. Can you smell it yet?? Sara sure can negotiate her way through a contract and works with the project manager on their huge new factory build.
Together, and with the support of their parents, husbands and hard working, taste-testing brothers, these two are unstoppable. In their own words…
"It is about taking grass-fed, hormone-free beef from our family's cattle property and turning it into delicious homestyle meals like the ones Mum used to make…
"It was Dad's faith in the product, concept and in his children that is truly responsible for Black Rock Beef Co. coming to fruition."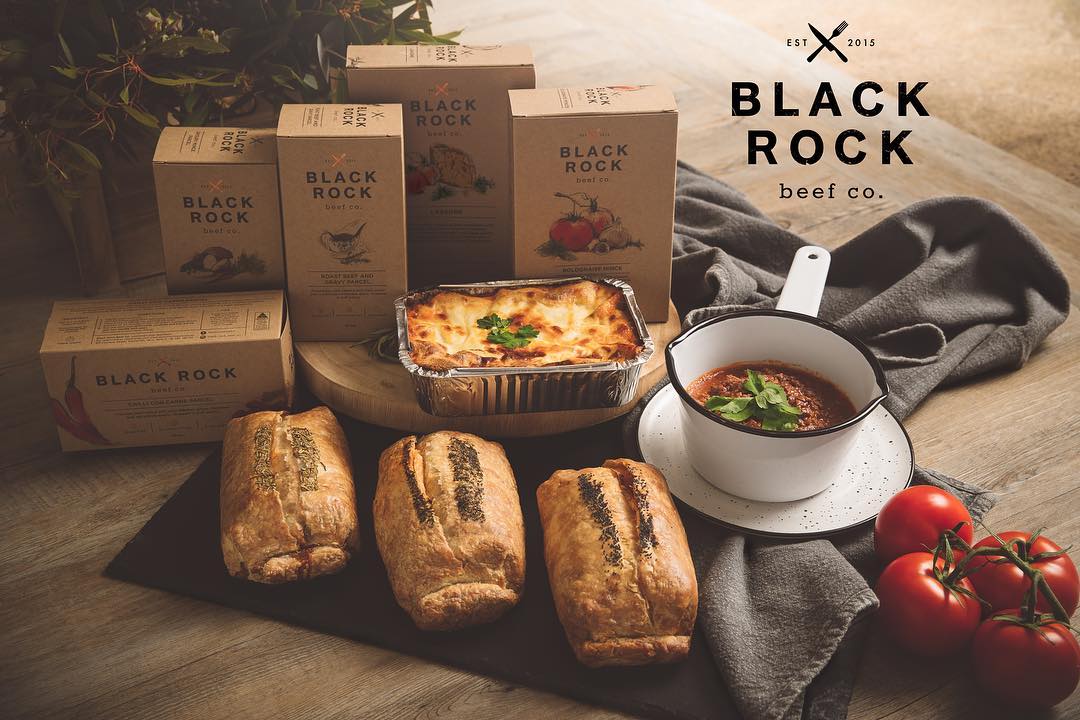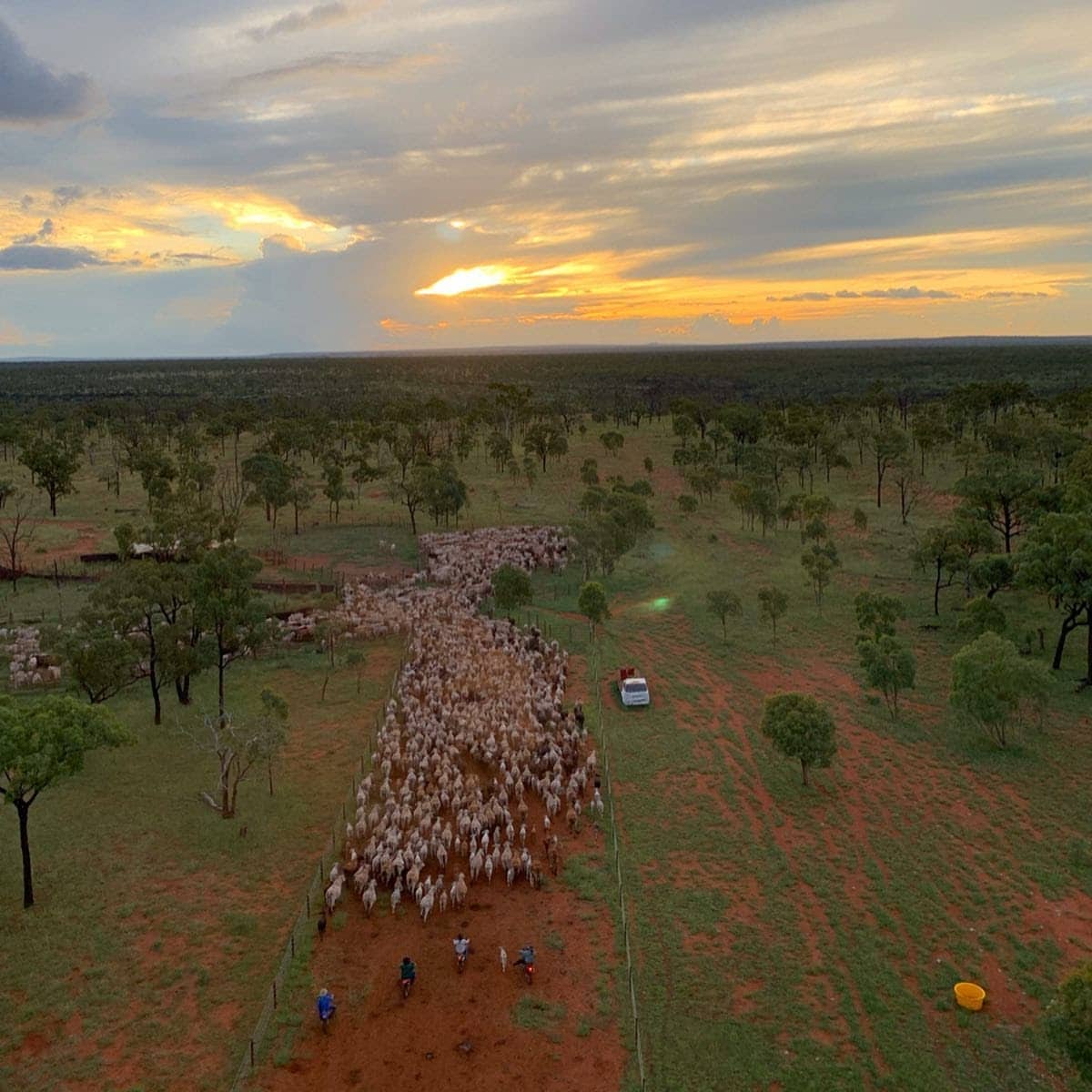 What Did the Future Hold?
To feed ever-growing demand Casey and Sara acquired their "big empty shed" in Sept 2019; set to be transformed into their dream production cooking facility in Townsville. With the usual drive and determination (floods, droughts, fires, pandemics or not) they set to work to bring their fitout and expansion plans to life.
Mouthwatering Oven Ready Meals
A combination of convenience and the essence of a home-cooked country meal.
Finish reading this (please), then rush out and find these family favourites at your nearest stockist.
Simply remove the snap-frozen parcel of goodness from its packaging, and pop it in the oven as directed. Serve with your favourite sides…or devour as is.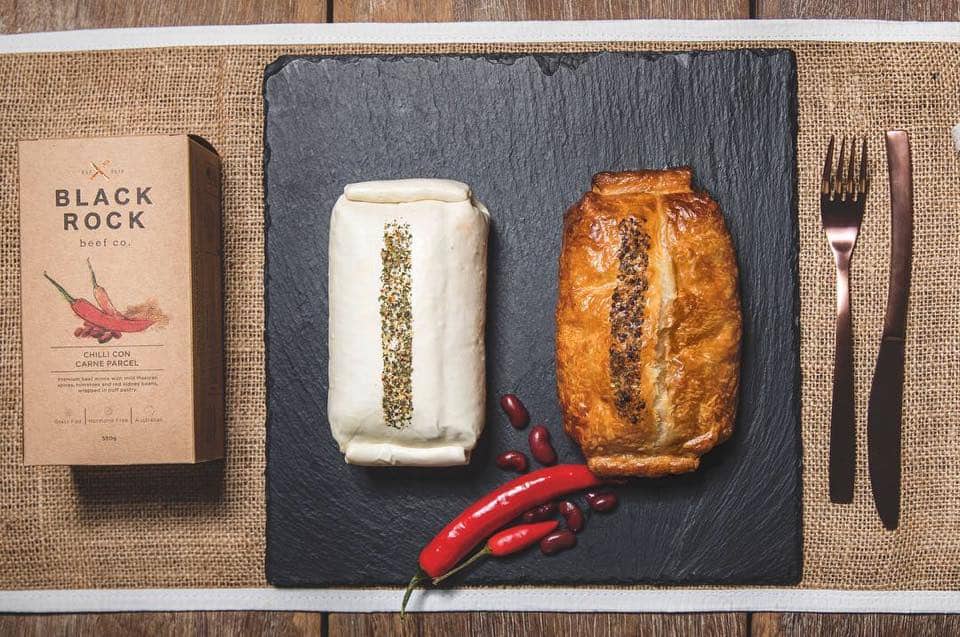 A delicious blend of premium grass fed beef mince, mild Mexican herbs and spices (top secret), crushed tomatoes and kidney beans encased in buttery, flaky puff pastry.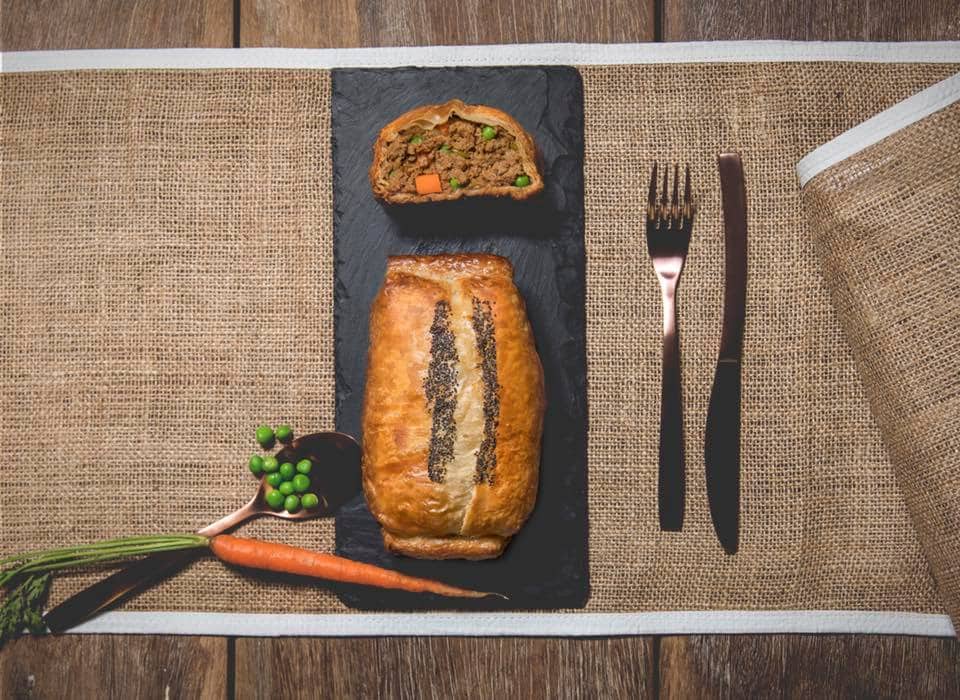 The pumped up pasty of all pasty's. Premium grass fed beef mince with special sauces and spices soaked up by hearty potatoes, peas and carrots. Lovingly wrapped in Black Rock's buttery, flaky pastry.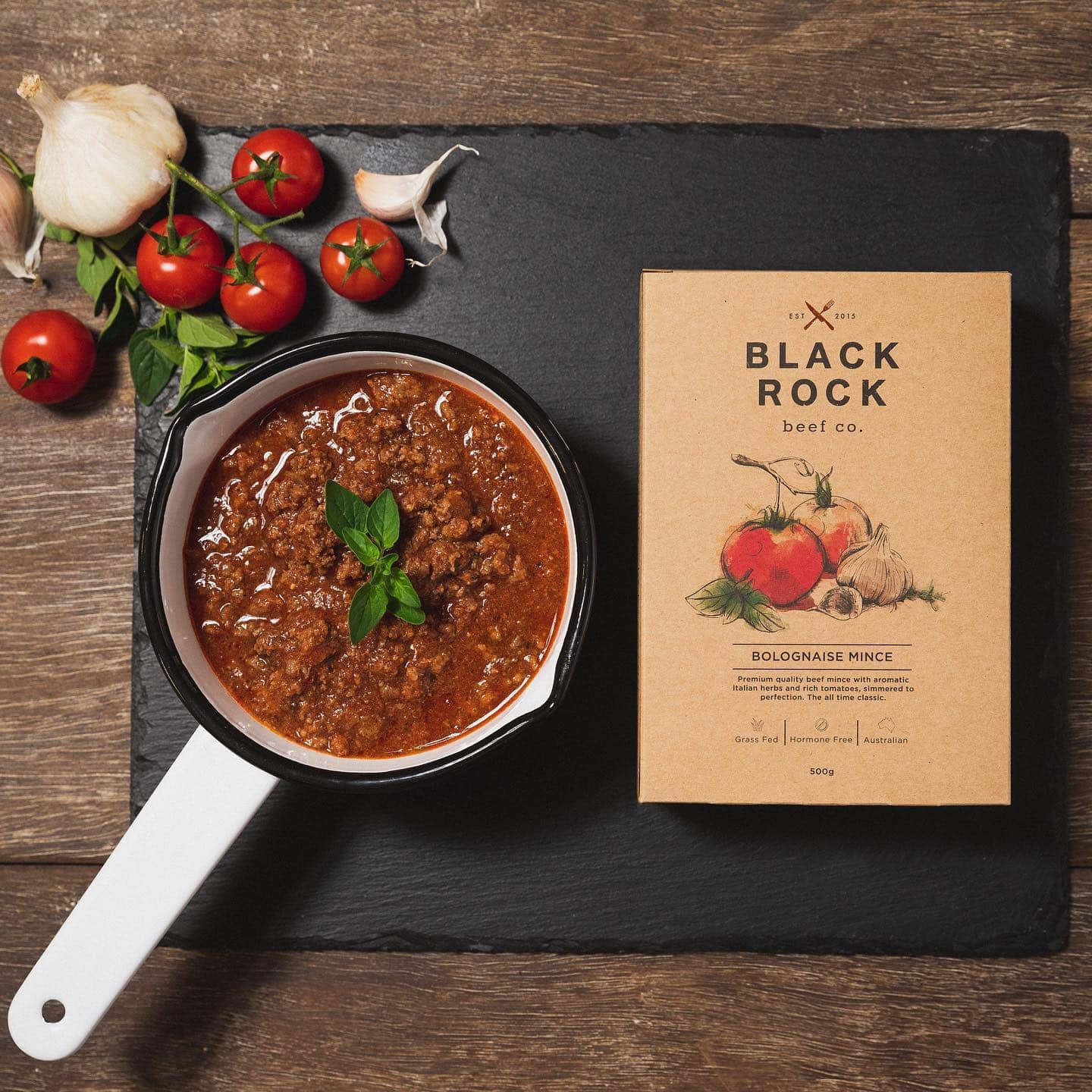 The pumped up pasty of all pasty's. Premium grass fed beef mince with special sauces and spices soaked up by hearty potatoes, peas and carrots. Lovingly wrapped in Black Rock's buttery, flaky pastry.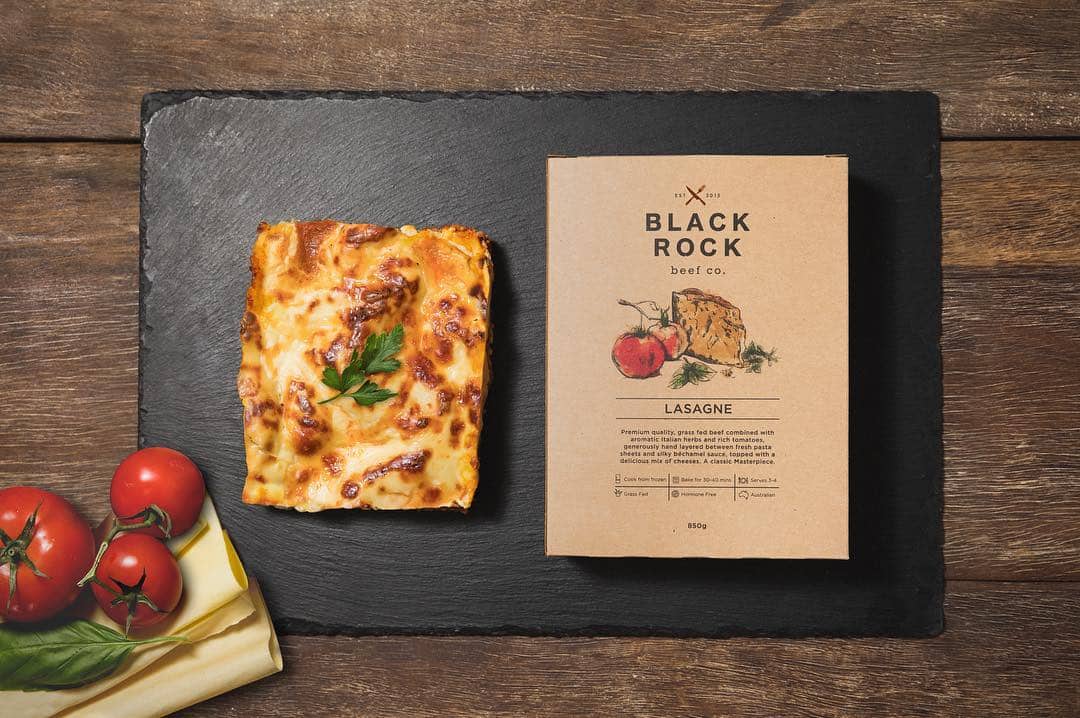 Lovely layers of premium quality grass fed beef cooked in aromatic herbs and rich tomatoes, generously and evenly smoothed between fresh pasta sheets and silky homemade bechamel. A masterpiece topped with a delicious mix of cheeses.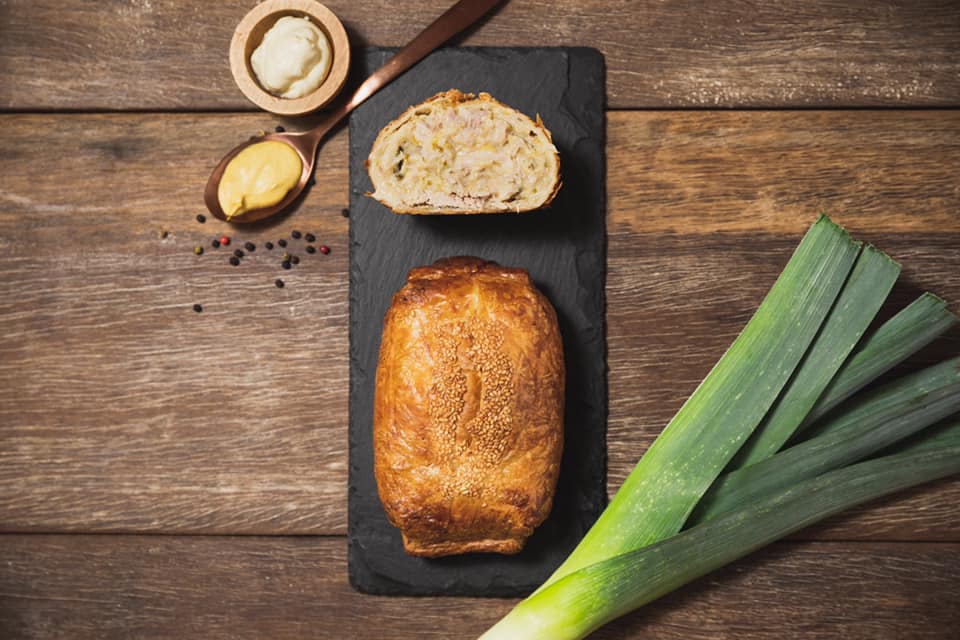 ush fresh leeks and thoughtfully-sourced free range chicken sauteed in butter, milk, cream, stock and seasoning. A soul-hugging family fav, enveloped in flaky puff pastry of course.
Just How Do They Do It?
Besides their incredible work-ethic?
When a meal production business booms they need the process-cooking muscle to ensure they satisfy the masses without burning out.
In a home-cooked operation like this, maintaining flavour and quality when preparing oven-ready meals in larger quantities is paramount. As Black Rock Co. have scaled, they've carefully considered the workhorses they invite into their kitchen.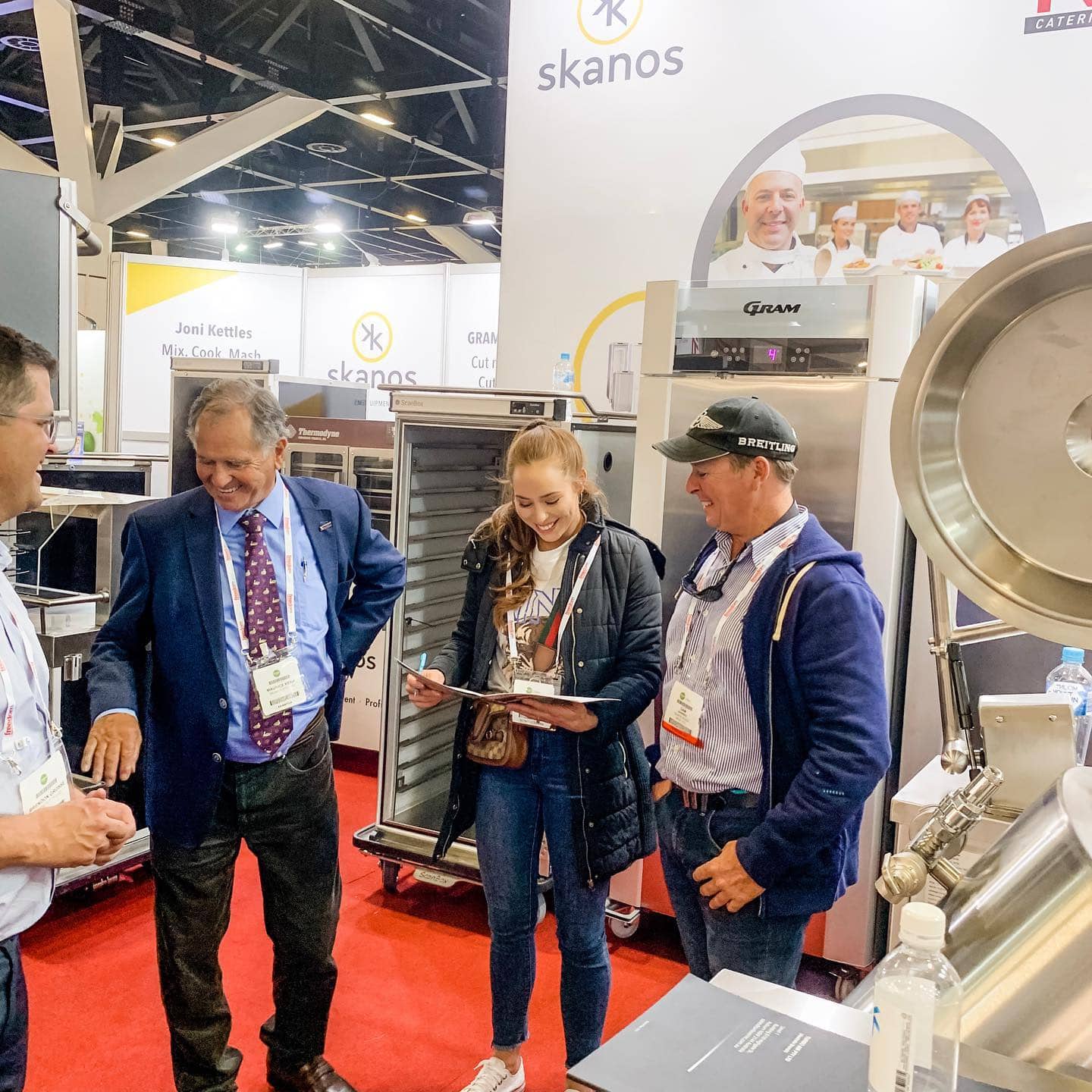 Mouthwatering Oven Ready Meals
"Talking all things food and manufacturing today at the Fine Food Australia Exhibition in Sydney. Kettles, pot washers and blast freezers and cryovac machines must be funnier than I thought? Met and caught up with some great people in the industry today, saw some really cool things, ate a lot of free food and discovered some beautiful products and brands. @finefood.oz"
The team at Skanos had the pleasure to see Casey, Sara and their Dad Sam at Fine Foods Australia in Sydney in 2019.
They were there to both introduce their incredible products to potential stockists, and keen to find the perfect commercial equipment to add to their team as they grew. And DID they grow.
To increase productivity in line with soaring demand, Skanos supplied a 150L MaxiMix Steam Jacketed Mixing Kettle with great results. Joni helped Black Rock's dedicated country cooking powerhouses produce more oven-ready morsels for distribution within a much shorter time at perfect culinary quality and consistency.
Despite the extra hand from Joni, soon it was clear they required even more.
No problem. The newest Skanos additions to the Black Rock Co. Operations are ready and waiting to play their role in Casey and Sara's new Townsville facility.
These inspiring ladies sure mean business.
Follow the Fascinating Black Rock Co. Story
We have absolutely loved following, and being a small part of the journey so far. We can't wait to see what the future holds, and what scrumptious new recipes we're blessed to try next.
Very best wishes to Casey, Sara and the whole family in your continued success. Thank you for bringing the essence of Country Australia to our plates, and hearts.
For more information on Skanos food manufacturing equipment and appliances for ready meal producers and process kitchens, visit our Food Manufacturing Equipment page or get in touch via the contact form below