Student Accomodation Development Project – Gram Fridges Case Study
Early 2020 University of Melbourne students will have the pleasure of living it up in brand new student accommodation in Bouverie Street as a Cedar Pacific $49 million development project nears completion. Constructed by WATPAC, and managed by UniLodge, the purpose-built 13 level building will provide accommodation and facilities for 579 students with a mixture of large and small dorms, and the option of private or shared bathrooms.
The development was designed to achieve a 5 Star Green Star rating with sustainability features including water harvesting for re-use, passive thermal design and rooftop photovoltaic cells. It features meeting lounges, a sky lounge, sports lounge and gym, as well as shared kitchen and dining spaces.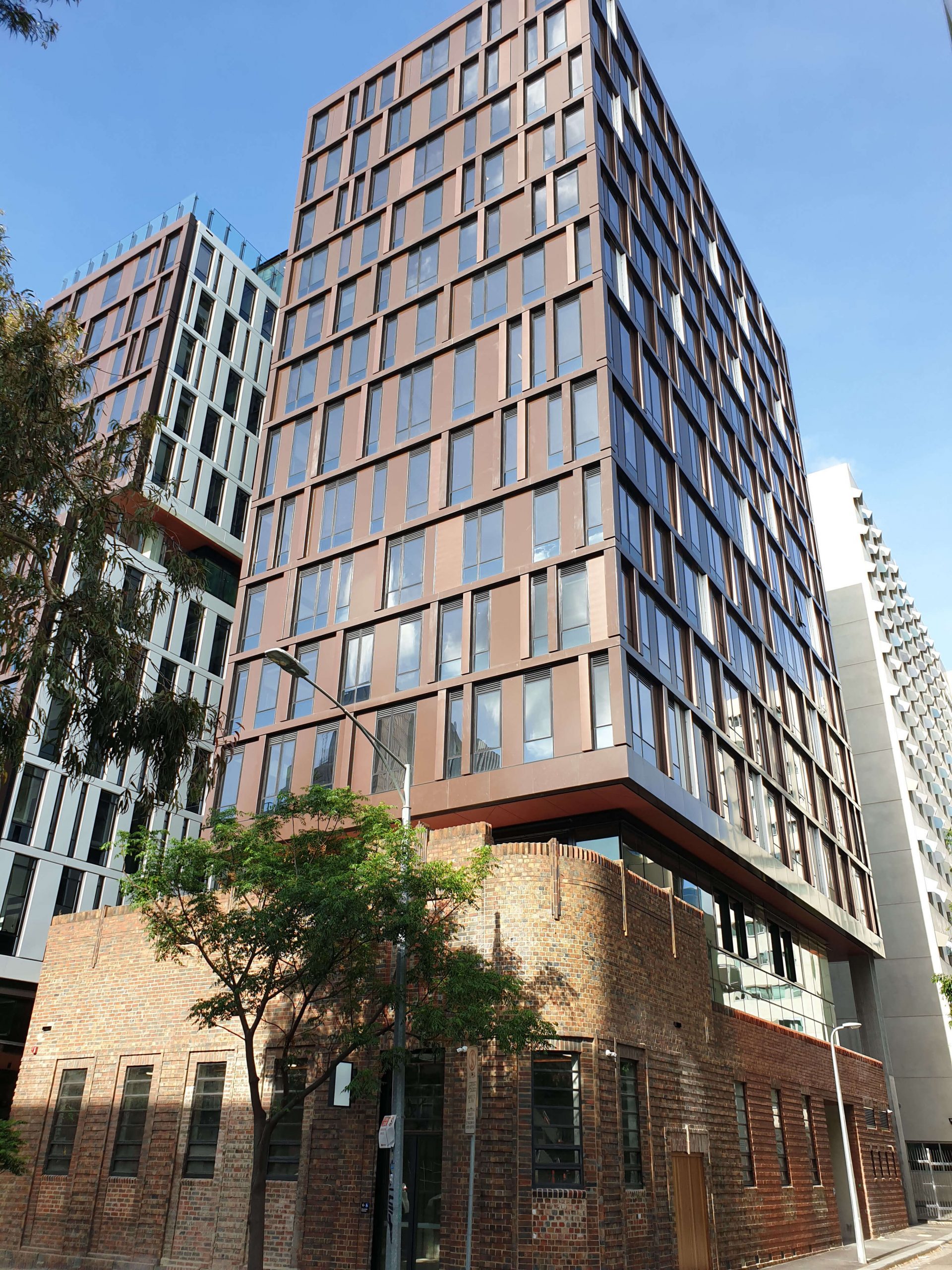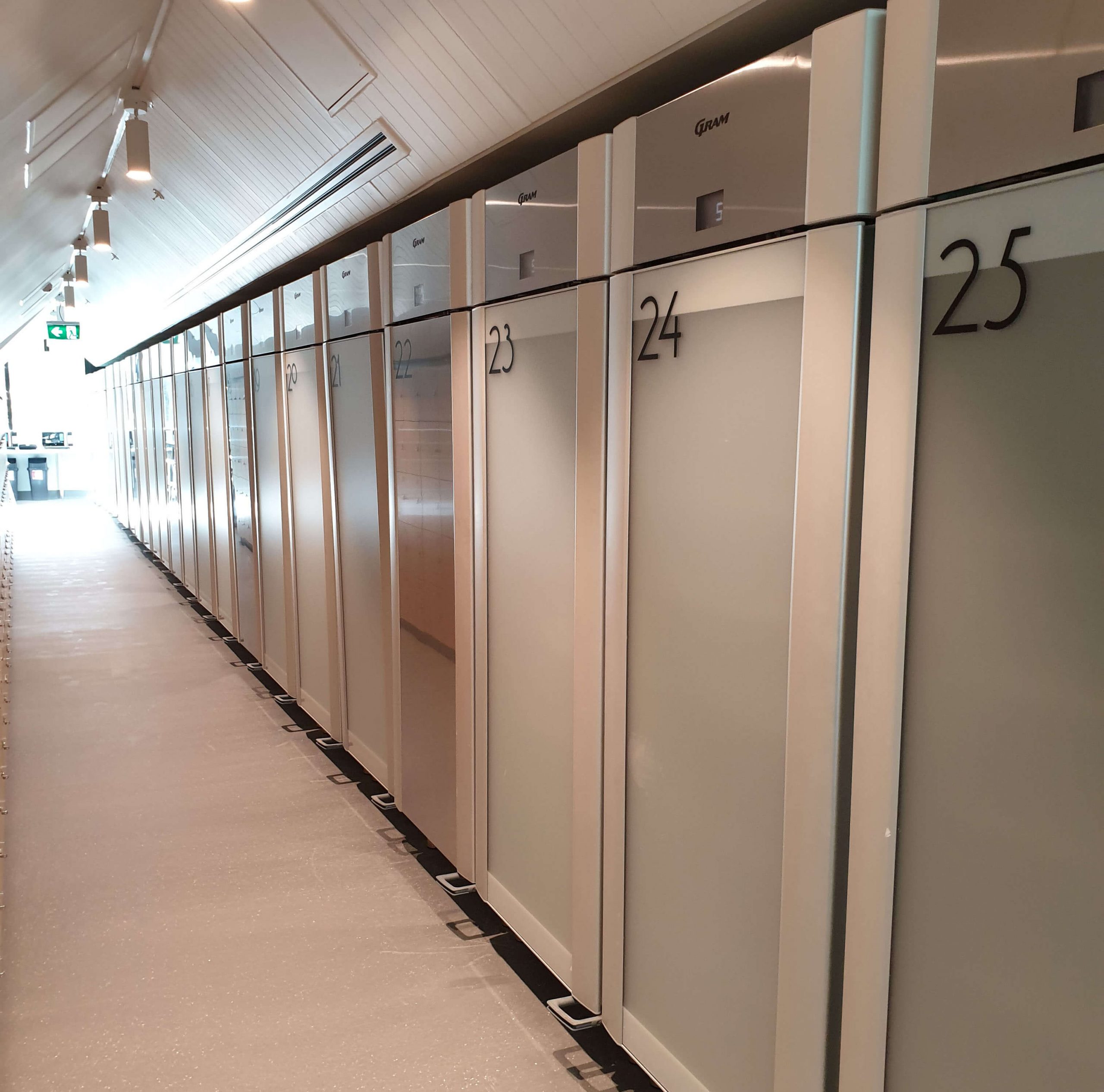 Gram Fridges Line the Lincoln House Shared Kitchen
Skanos had the pleasure of supplying and installing 25 Gram KG72CCG Eco Glass Door Fridges and 9 x Gram F72CCG Freezers to the impressive communal kitchen area to help achieve this vision. The main challenge in searching for an efficient cold storage solution, was the ability to operate all units in the one communal area with the combined heat load to be comfortably absorbed by just ONE 8kw air-conditioner. The units each hold 24 students worth of food, and can barely be heard, holding consistent temperature despite frequent door openings. HACCP certified ultra-energy efficient and whisper quiet, they exceed expectations in food safety and power usage.
Further to this, we were intrigued and humbled to learn the reasoning behind the unique design of this project.
Lincoln House Student Accommodation Unique Design
Architects Nettleton Tribe headed the design which included the thoughtful refurbishment of an adjacent heritage listed building. Of this unique project Nettleton Tribe quote "From the outset this project has strived to achieve an affordability to student's unseen in our expanding CBD, while maintaining a high standard of inclusivity and belonging. The project has a population of 579 Students in a college style of accommodation with various shared common spaces supporting an array of differing social functions."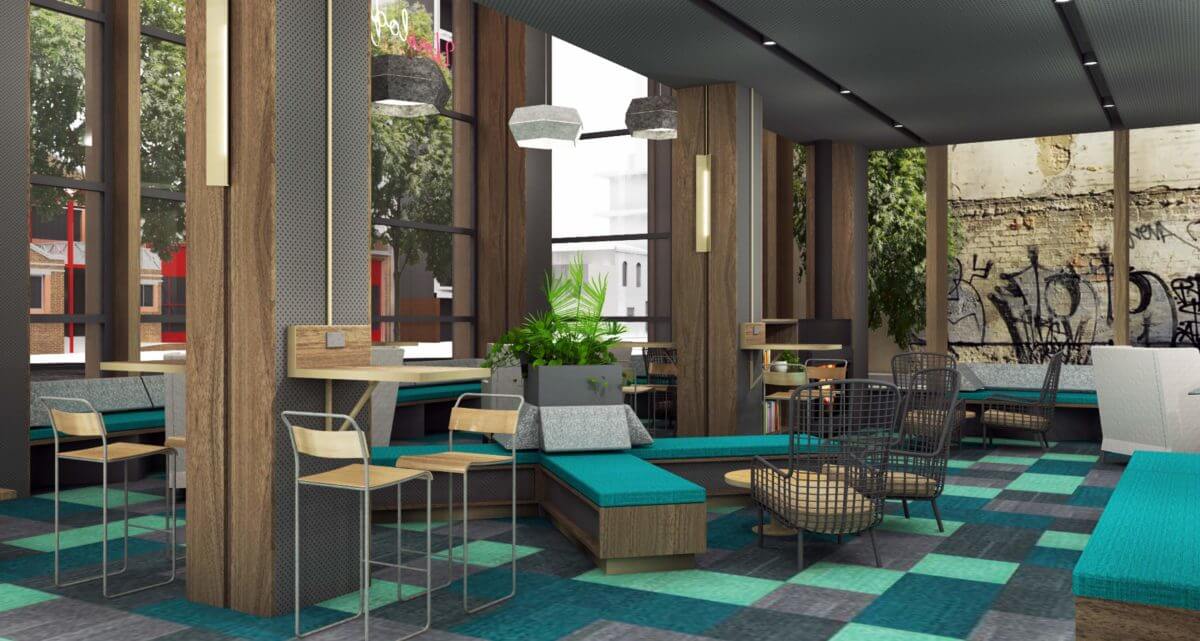 Image Credit: Nettleton Tribe Architects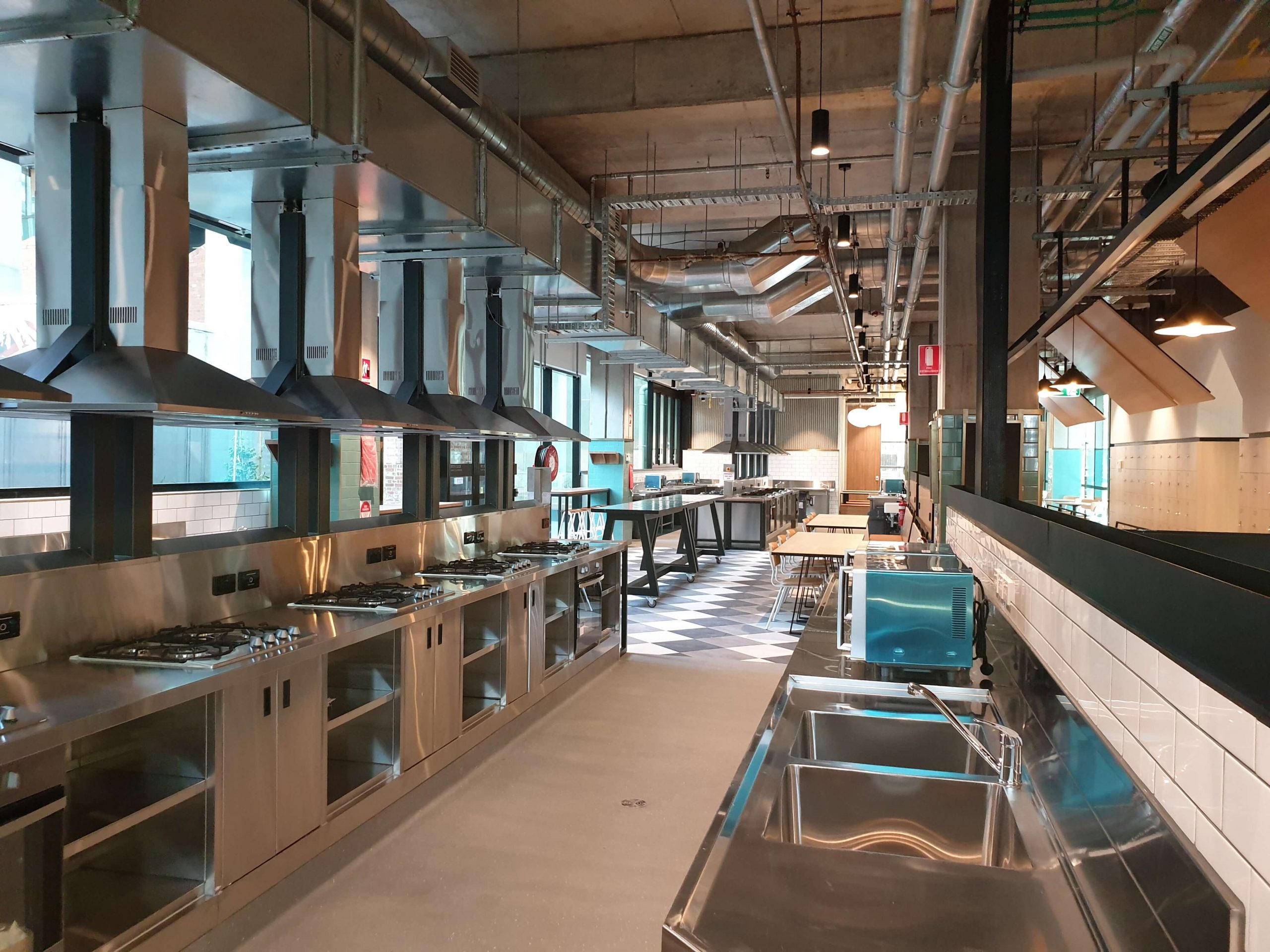 Why a Communal Kitchen?
To enhance health and safety, reduce fire risk and promote social interaction amongst students, there are no cooking facilities in the rooms. Working under a 'self-catered hostel model', students will find themselves in a collegiate community with economic room sizes. Each level includes a communal space of some sort, with the rooftop including an outdoor garden and BBQ, herb / vegetable gardens and sky lounge. Why?
The mental health of our students is a growing concern with a 2017 study by Headspace revealing that 35% of tertiary students between 17 and 25 years, experienced self-harm or suicidal thoughts in the past 12 months. In the survey, 65% of the student respondents also reported high to very high levels of psychological stress, and more than half suffered panic attacks, had trouble sleeping, and experienced feelings of hopelessness and worthlessness.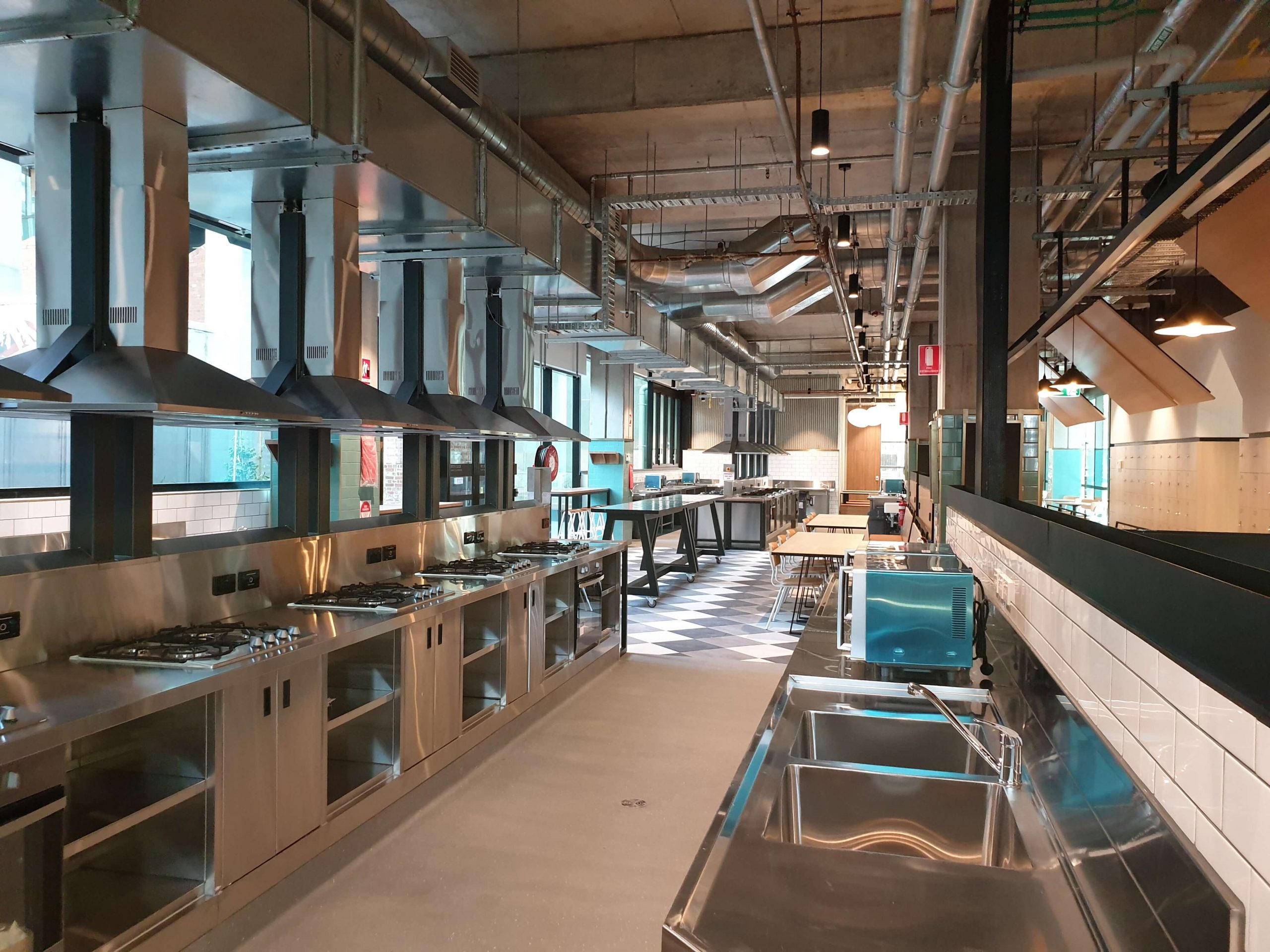 Mental Health In University Students
University of Melbourne have developed a Framework for promoting student mental wellbeing in universities.
The Lincoln House design is in-keeping with this framework in that it "enhances physical spaces to ensure access to appropriate spaces for private study, social interaction, and relaxation activities."
University of Melbourne offers a number of Health and Wellbeing services to their students, including medical services, counselling, psychological services, workshops and events. There is also Faith and spirituality services and facilities, wellbeing advice, resources and support during exams, and a university health promotion program.
Skanos honoured to contribute to students' social wellbeing
Gone are the days of two-minute noodles and microwave pizza in the dorm. Today's environmental and health-conscious leaders of the future can mix and mingle in the kitchen, making friends and cooking up a storm among a reliable army of state-of-the-art equipment and appliances. More than achieving environmental sustainability, this forward-thinking movement is an important investment in the mental health sustainability of our young people.