Skanos Serves Pan Pacific Melbourne with First-Class Catering Equipment
Late 2019 we had the pleasure of working with Pan Pacific Melbourne Executive Chef Christian Graebner on equipment upgrades for their busy restaurant, cafe and banqueting operations. Pan Pacific Melbourne offers three alternative dining experiences and several idyllic function areas across their recently revitalised sprawling property.
Popular with guests and locals alike, Dock 37 Bar & Kitchen is a stylish Italian inspired contemporary modern Australian restaurant offering Breakfast and Dinner. Their breakfast spread is met with rave reviews from happy return customers.

Cafe Orr is a coffee Connoisseur's dream, offering a tasty range of pastries, sandwiches and fresh juices perfect to get the heart started for a day of exploring Melbourne.
If that's not satiating enough, guests can also enjoy an extensive range of international flavours from the in-room dining menu in the comfort of their room 24/7.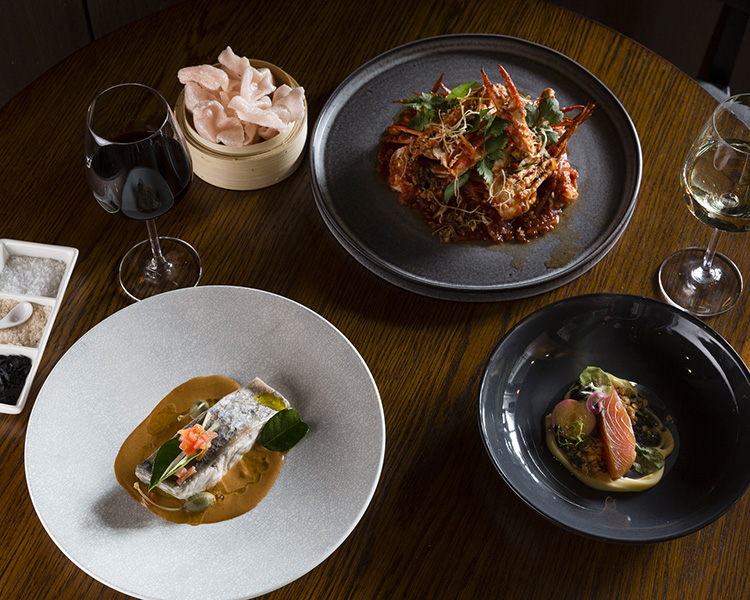 Who's Behind the Pans at Pan Pacific?
Exec Chef Christian Graebner has headed his team of 18 Chefs since joining the Pan Pacific Hotels Group in Jan 2017. He has been an instrumental team member in the rebranding of the previous Hilton Hotel site to a lavishly upgraded Pan Pacific. For three years running he has been awarded "Manager of the Quarter" for his efforts.
In 2019 they were named "Best Restaurant (in a Hotel) in Victoria at the Restaurant and Catering Awards.
Executive Chef Christian Graebner
Christian has had a love of cooking since age 14 and boasts an impressive CV that spans the globe, working with some of the world's most highly regarded Hotel chains.
A visionary and forward-thinker dedicated to nurturing a happy well-functioning team, Christian has a firm focus on cost and quality control, all the while increasing overall guest satisfaction across all eateries.
Christian has had a love of cooking since age 14 and boasts an impressive CV that spans the globe, working with some of the world's most highly regarded Hotel chains.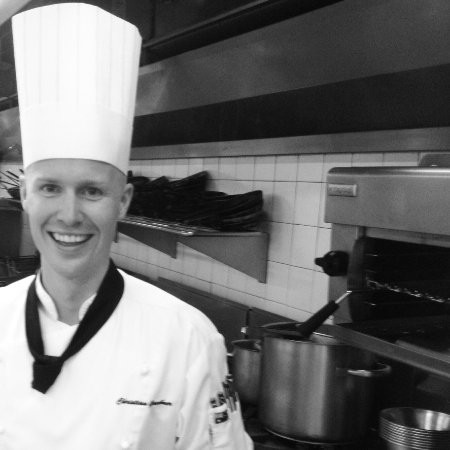 These impressive achievements are possible only through careful menu-planning, purchasing high capacity produce, and executing large food production cycles. Batch cooking to meet demand, while achieving maximum flavour and food quality is a top priority.
When overseeing the entire Food & Beverage operation of one all-day-dining restaurant, a busy cafe, executive lounge, staff canteen, in-room dining for the 396 room property, and a number of banqueting and event areas – the best in robust, efficient and productive cooking equipment is a must.
Working with Skanos National Business Development Manager Sean Miskin, Chef Christian and his team recently welcomed two new volume commercial catering workhorses into their kitchen.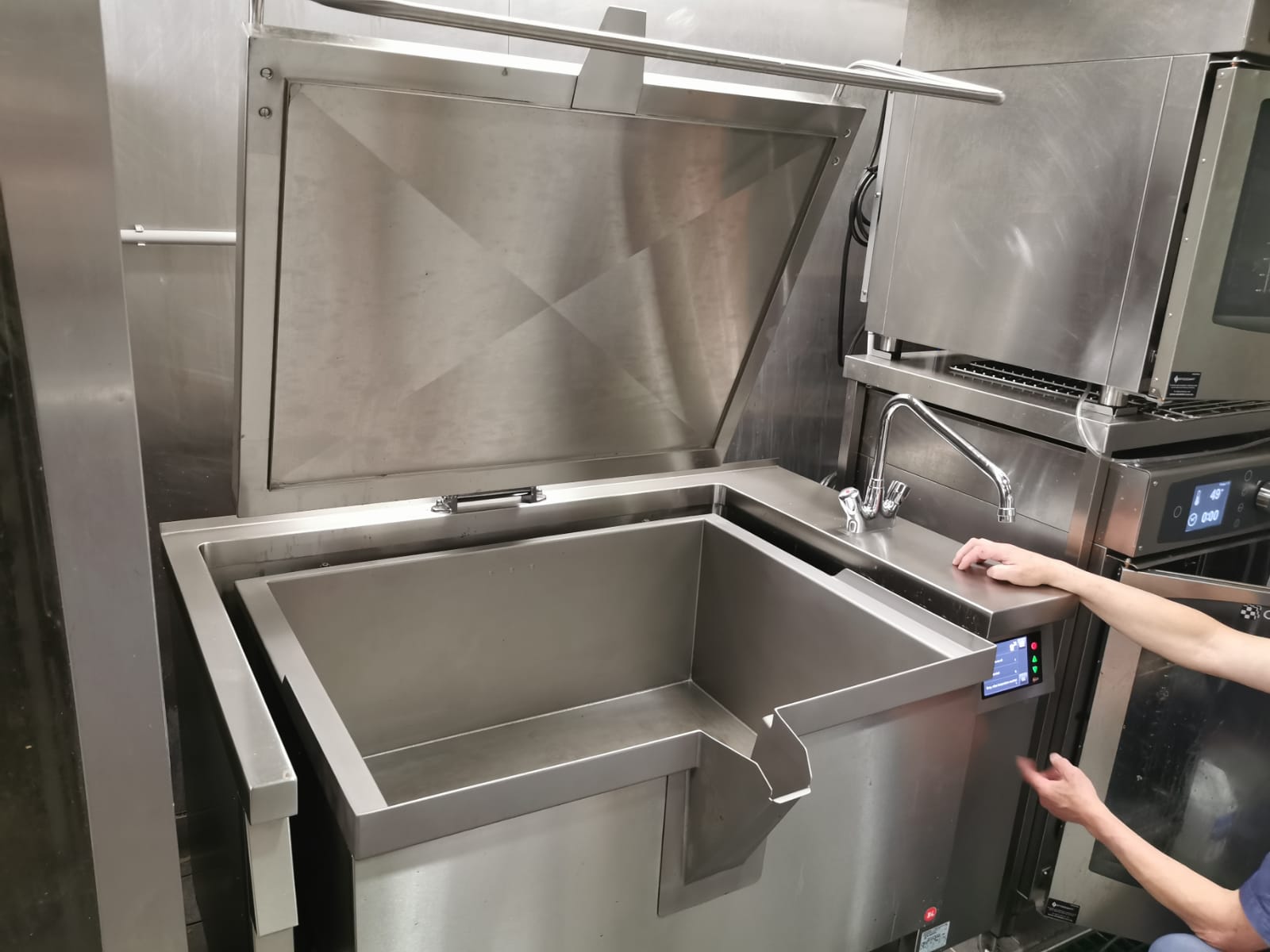 Kuppersbusch Duplex Non-Stick Tilting Bratt Pan
Perfect for the busy production kitchen, the Pan Pacific team can now fry, braise, cook and stew up to 247L of product in one efficient and ergonomic appliance.
The non-stick surface requires less oil and butter to begin the cooking process, and allows for even cooking and consistency. This system is capable of rapidly heating up to 230°C in less than 5 mins, or gentle cooking of sensitive dairy products. Due to the built-in timer, this multifunctional pan can be used to slow cook – a winning feature important to Chef Graebner.
Uses significantly less power than comparative brands
Motor tilt function with a fast return
Innovative KCI (Kuppersbusch Cooking Intelligence) touch panel control
Electronic temp controls with target and actual temp display
4 fast activation settings for the cooking time and temp
Double-walled spring released balanced lid
Simple operation and easy to maintain cleaning friendly hygiene axles
Accurate pouring, pan emptied via an integrated discharge spout
Space saving and energy efficient
ScanBox Ergo Line H10 Heated Food Transport Box
Efficient convection heated 10 x 1/1 Gastronorm tray capacity food holding and transport system. Perfect for holding and transporting prepared meals to guests or cold storage. Ideal for transporting and replenishing buffet items and ensuring food is held at precise temperatures.
Digital temperature control and display indicating when your selected temperature has been reached
Ergonomic tow handles ensuring ease of operation and increased safety
Door opens at an angle of 270° and is magnetically fixed into position as you load and unload
Superbly engineered for lightweight maneuverability and durability
Insulated and convection heated to reduce heat recovery times following frequent door openings
Maintains even heat distribution and can be used to slow cook
What was also attractive to Pan Pacific operations in choosing Skanos Brands, is the seamless European design and engineering, high energy efficiency, ease of use, and 2 year Warranty plus ongoing service, technical support and advice.
Wishing Pan Pacific a Prosperous 2020!
Sean thoroughly enjoyed working with Christian and the team to help them achieve safe, efficient and productive outcomes from complex cooking processes. Our customer service doesn't end there. We'll continue to support the team where required, and will enjoy following their continued success through 2020 and beyond.